Houston is a culturally diverse and intellectually rich city with its own treasures and collective identity. The challenges we face are as diverse as the makeup of the people, organizations, and institutions that form this identity: the medical center, the energy industry, our museums and arts orgs, NASA space center, our universities, non-profits, and the citizens who call it home. These problems often remain siloed and resist solving, but there is a better way. By providing a framework for individuals to collaborate using the design process, individuals and groups can build capacity for solving their own challenges and those of their united Houston community.
The Houston Design Thinking Workshop will be held over 6 weeks in the Spring of 2017, beginning on March 23 and ending on April 27. This workshop will be free and open to the public and taught by experts applying the various methodologies of the design process. The workshop will encourage individuals from diverse backgrounds, such as medical residents, community activists, and local non-profits to form teams around authentic community challenges. Challenges will be sourced from the local community and will broadly represent health, space, energy, arts, social and more.
The impact of this short course for individuals will be in working on a team with others to solve authentic community-based challenges. The impact of this short course for non-profits, companies, and problem owners is that they will get to pitch their project to the community and offer it up for others to work on. The impact for all participants is the increased capacity for returning to their organizations and teaching this problem solving process to others.
This short course will offer a variety of access points and be broadly applicable for individuals in a range of industries and backgrounds. We specifically invite those in medicine, arts, social good, and energy to join the course.
Meet the FACILITATORS
Hesam Panahi, Facilitator
Hesam Panahi is a lecturer in entrepreneurship at Rice University's Jones Graduate School of Business. He is also a faculty member at Rice University's Entrepreneurship Initiative and the Liu Idea Lab for Innovation and Entrepreneurship (Lilie).
Prior to Rice, Panahi was a clinical assistant professor at University of Houston's Bauer College of Business, where he taught courses in management information systems, computer science, industrial design, and entrepreneurship. While at the University of Houston, Hesam also founded RED Labs, the University of Houston's startup accelerator and technology entrepreneurship program.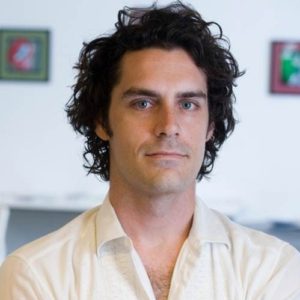 Matthew Wettergreen, Facilitator
Matthew Wettergreen is a Lecturer at the Oshman Engineering Design Kitchen, Rice University's engineering prototyping facility. He teaches the foundational engineering design courses, including first-year engineering design and their follow-on courses. Additionally he provides education via hands-on workshops and formal courses that teach students how to apply low fidelity prototyping and advanced manufacturing tools to produce high quality functioning devices. Matthew was the recipient of the 2016 C.M. and Demaris Hudspeth Award for Student Club Mentoring.
MENTORS
The Houston Design Thinking Workshop additionally employs a number of mentors to help teams progress through the design process. If you would like to be considered as a mentor please fill out the form to apply