What is design?
Design is a noun, a verb, and a process. In practice, design is a broad category of problem solving methods. Many fields use a design process: engineers, architects, product designers, fashion, developers, and more.
The design process looks different to different people. Below is the design process for engineers used at Rice University.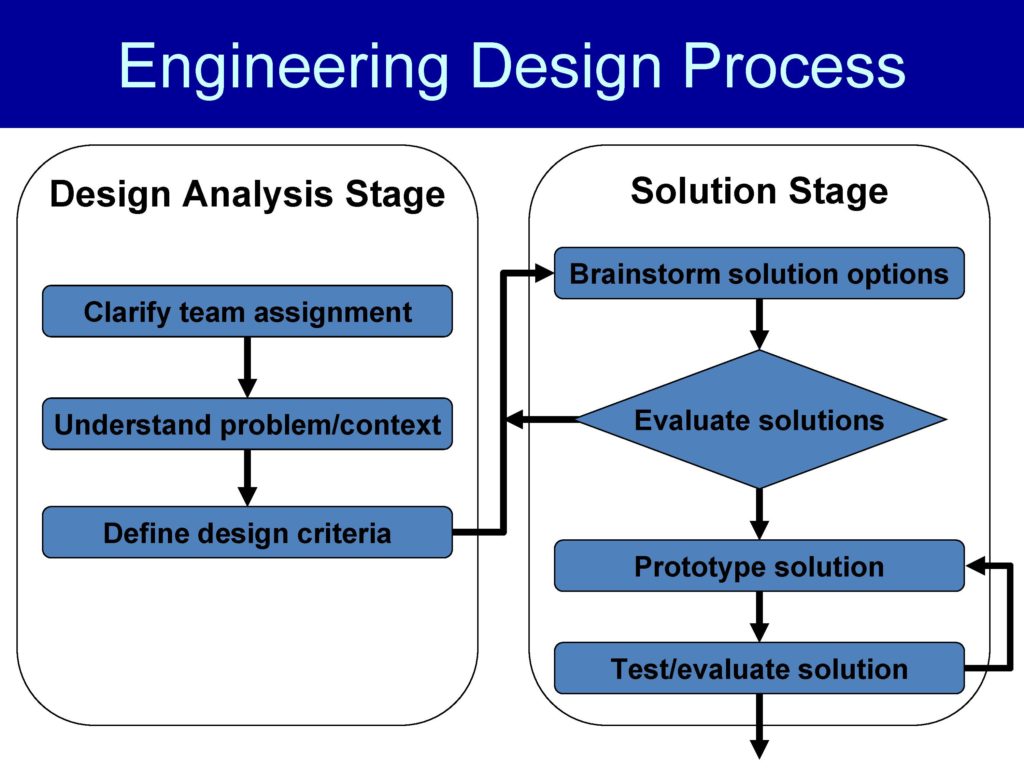 Outside of these specialized fields another method of design has emerged recently called Human Centered Design or Design Thinking. Pioneered at Stanford's Design School, this method has emerged as a method that allows groups of people to tackle problems, together. This process does not require any specialized education, just a passion for problem solving. Below is the Human Centered Design process.